Remembering Rock: March 2021
Ministry Update:
Almost exactly a year ago, Remembering Rock included these words: "While our winter retreat season ended a bit earlier than originally planned, we are praising God for the students, leaders, staff, and families that were impacted by the ministry of Rock Mountain in the past three months. With a few extra weeks to prepare, the Rock Mountain team is busy planning for summer, making physical improvements to our facilities to serve our guests and campers better, and spending time connecting (digitally) with seasonal staff."
We had no way of knowing that the extra " few weeks" we had to prepare would turn to months of planning and praying for camp to once again reopen to families, churches and students. Our winter retreat season, and plans for the summer continue to look different then they did two years ago. But we are still "praising God for the students, leaders, staff and families that were impacted by the ministry of Rock Mountain." As our Covid-style winter retreat season wraps up, and we look again to summer, we continue to pray that the opportunities to experience truth, community and change through Jesus Christ would be even more significant in light of the challenges and difficulties of the past year.
New Programs in 2021!
Prayer Requests:
Pray for God to work during the youth retreats & events happening at camp in March & April
Pray for our summer staff team, specifically for counselors to serve during youth camps, and several other key leadership roles.
Pray for continued wisdom and discernment for groups, camps, retreats, and our staff team as they make decisions and navigate the challenges the coronavirus pandemic continues to create.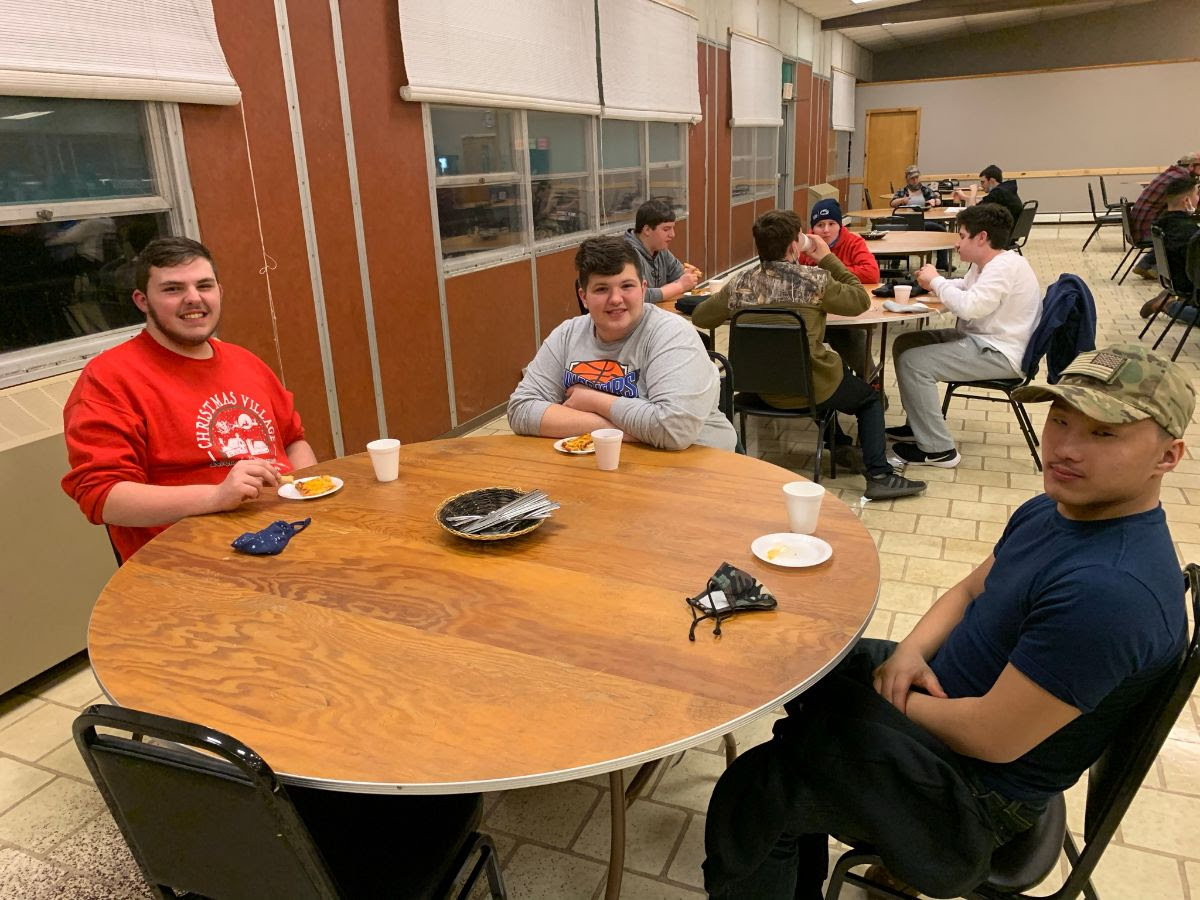 Praises:
We are thankful for a healthy, fun, and spiritually significant winter retreat season. We had 4 THAW retreats, 5 Group Retreat weekends, and several opportunities to serve churches at their sites with lasertag. While things continue to look different, we are thankful for how God used these retreats to impact so many students and leaders.
We are praising God that we will have the chance to serve many groups this summer, that were unable to attend camp in 2020 due to the pandemic. We are looking forward to their return to camp!
We are excited for several new ministry opportunities this year with the addition of Rock Mountain Day Out, Pursue 4:7 and Family Weekend to our calendar! Pray with us that God would use these new events to be a great encouragement to those that attend.
How Did You See God Work at Camp?
It was a great boost to our students' spirits, and allowed our volunteers to engage in spiritually significant conversations with students to set up for future conversations.
Share: