Remembering Rock: June 2020
Ministry Update
Summer is here! While it's beginning may be a bit delayed, we are praising the Lord for the opportunities to minister He has given us. Our staff training begins TODAY, and we will spend the next several weeks preparing our seasonal team to serve alongside us as leaders, counselors and program staff. We are praying that our county will enter the "Green Phase" very soon, and we are anticipating an amazing summer of ministry, including our Summer Youth Camp programs. The impact of Coronavirus has been significant, with many groups unable to hold their summer retreats and camps–however we are thankful for God's faithfulness in allowing us to move forward providing opportunities to experience truth, community and change through Jesus Christ this summer. There has been much prayer, planning, and a whole lot of flexibility in the past few months as we anticipated the upcoming summer, and God has continued to provide wisdom and blessings each step in the process. The Joshua Trek–perfectly suited to social distancing–was a wonderful opportunity for God to work in fathers & sons. Junior Camp Week 1 will now take place at our Main Camp facility, using our Main Camp cabins, allowing us to open additional spaces for more campers under the new occupancy guidelines. Our campground has given families the chance to recreate and refresh after several long months of "stay-at-home" orders. Improvements to the facilities have been made and as we open up to summer staff and guests this month we are confident that the impact God has on lives at camp will only be more significant in light of the recent uncertainty and struggles we have all experienced.
Please continue to pray for our ministry, for great wisdom and discernment and that the good news of Jesus Christ would be shared in a powerful way at camp this summer!
Prayer Requests:
Pray for the month of Staff Training Ahead: Program Training, Leadership Training and Summer Staff Orientation are all moving forward, pray for weeks of great safety, fun, and the ability for our summer staff to gain the necessary skills to serve well this summer!
Pray for Mini Camp, our parent-child weekend program happening in June.
Pray for great wisdom and creativity in navigating the appropriate changes and new procedures that are required to safely serve others during the Covid-19 pandemic.
Pray for God's continued provision and protection of the ministry here at Rock Mountain Bible Camp–for health and safety for staff, campers and guests and that the financial needs of our ministry would be met, allowing us to continue to serve our guests and campers with excellence.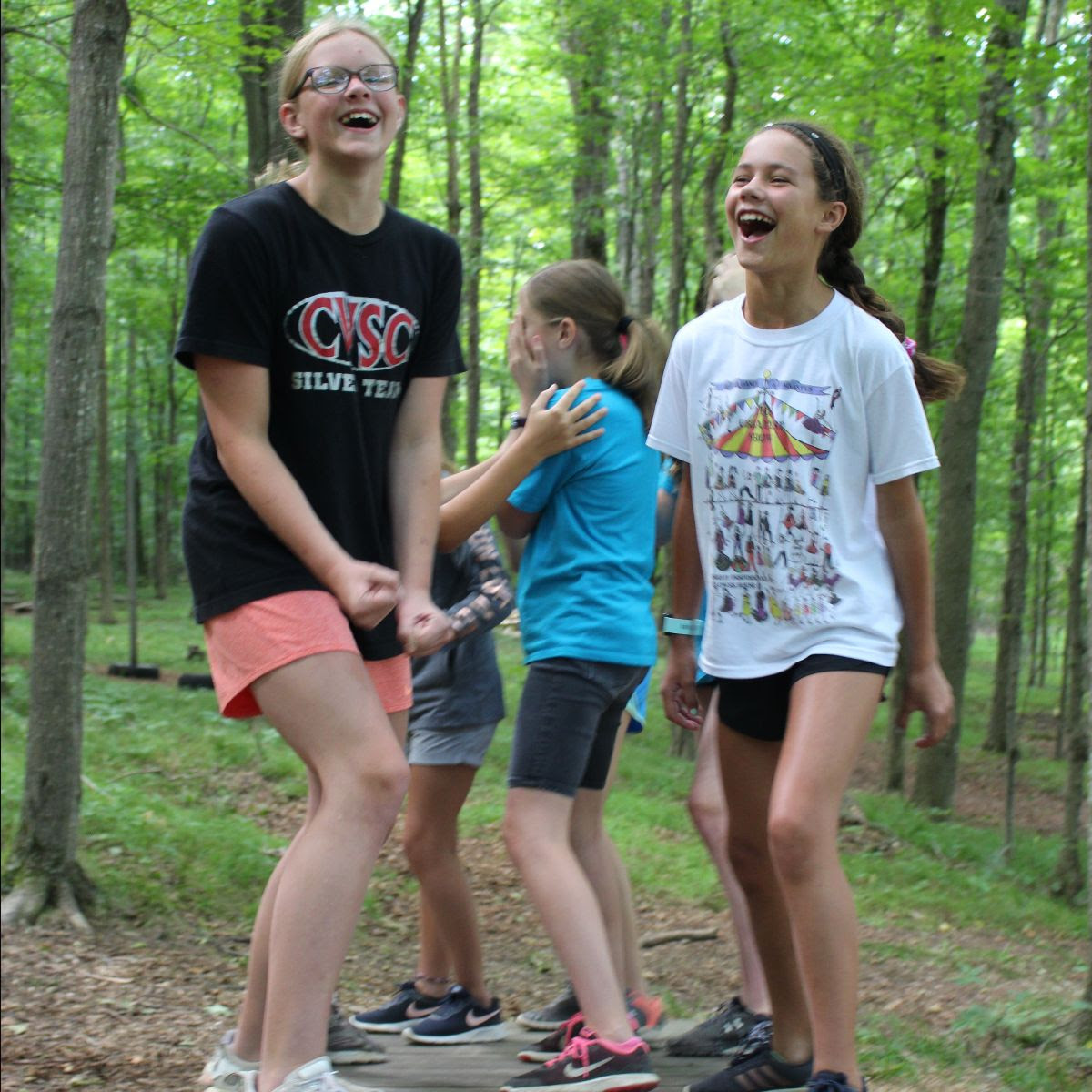 Praises:
We are thankful for the many volunteers that have helped us in the past several months-mowing lawns, assisting with painting projects and helping us prepare camp for our summer ministry season!
We are praising the Lord for clear & specific guidelines about operating camp in the "green phase" here in Pennsylvania, and for the opportunity to move forward with our summer of ministry. 
We are thankful for the many donors who have provided financial support to our ministry in this season where we have been unable to serve guests on-site. Thank you for your prayers and encouragement through your giving!
How Did You See God Work at Camp?
It provided a time to get away from all the stuff of life; visit, talk, share with family and catch up. Sitting around each campfire was the best!

-Family Campground Guest 
Share: